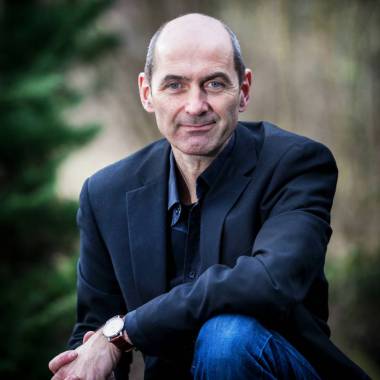 © Martijn Schruijer
Bob Boot originally trained as a physiotherapist, before studying psychology and health science at the Vrije Universiteit in Amsterdam and taking a degree in haptotherapy.
As well as working as a haptotherapist (and running his own practice), Bob provides corporate communication training and is involved in scientific research into haptonomy and haptotherapy. He specializes in mentoring elite athletes and others who are under immense pressure to perform.
He has five books to his name:
Haptonomy: A Question of Feeling
The Inner Yardstick. Man and Society Through a Haptonomic Lens
Affirmative Touch. A Philosophical Approach to Haptonomy (ed.)
Men of 50
Performing under pressure (co-written with oel Klaassen and Robien Roet-Klaassen)
---
---
Want to know more?
For all your enquiries about Bob Boot please contact: Diana Gvozden.