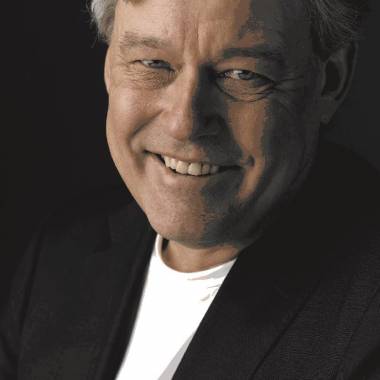 Charles Groenhuijsen was born in Joure, Friesland. He studied History at the University of Utrecht where he started to write articles for the University newspaper and soon afterward the National Press Agency, ANP. Groenhuijsen then went on to join one of the leading national newspapers and almost simultaneously became a fulltime reporter on Dutch national television in 1983.
Only three years later he went on to become the youngest correspondent ever to be stationed in Washington D.C. for Dutch television. As its chief correspondent, he was responsible for all the news from the United States. Then in the nineties he was anchor man of NOVA and the political programme Het Capitool, the two most important news shows on Dutch television. In 1996 Groenhuijsen returned to the United States, when he was appointed Bureau-chief for NOS tv and radio based in Washington D.C.
Nowadays Charles Groenhuijsen is an independent writer, speaker and consultant. He has written many columns and a number of bestselling books on American culture. He has proven himself to be an excellent moderator of discussions, seminars and conferences, but also in his own right as a highly acclaimed speaker.
His latest book, America after Donald Trump, was published by Atlas Contact in 2020.
See also: Chgroenhuijsen.com/
---
---
Want to know more?
For all your enquiries about Charles Groenhuijsen please contact: Diana Gvozden.