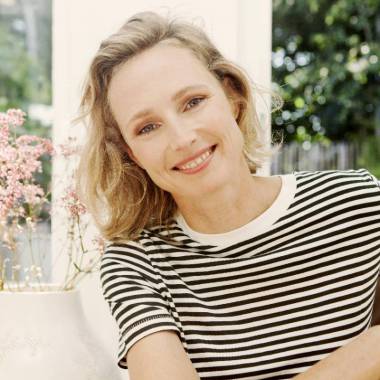 © Sarah Wijzenbeek
When Elma van Vliet discovered that her mother was seriously ill, she created a book just for her. A book with a collection of questions that would allow her to find out who her mother really was. Realizing how precious family stories are, she decided to develop this book into a series of books.
The first book was published in 2004. Today, over 4 million people worldwide are writing their own stories for their children and grandchildren, with new families joining every day. Rights are sold to 18 countries: Brazil, Catalonia, Czech Republic, Denmark, Finland, Germany, Great Britain, Italy, Japan, Korea, The Netherlands, Norway, Poland, Slovenia, Spain, Turkey, USA, Sweden.
Passionate about memories, Elma produces concepts that enable people to connect, share and remember.
See also: Elmavanvliet.nl
---
---
Want to know more?
For all your enquiries about Elma van Vliet please contact: Marianne Schönbach.