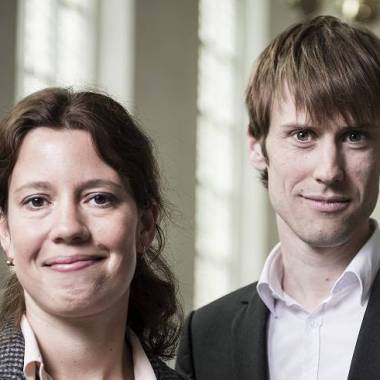 © Bram Budel
Floris Don (1982) studied History and Musicology at the University of Amsterdam. He works as a music programmer at Radio 4 and as the artistic coordinator at the Rotterdam Philharmonic Gergiev Festival, and has been working as a classical music editor for NRC Handelsblad since 2007. He has written many interviews, essays, reports and critiques about classical music, including for De Groene Amsterdammer and Preludium, among others. He performs the Matthäus Passion as an amateur cellist.
The idea for the book Op reis met de Matthäus Passion (St. Matthew Passion explained) originated from a special supplement about Bach that was produced in collaboration with the Dutch Bach Society. Floris wrote the book together with Mischa Spel and it was published by MeulenhoffBoekerij in 2016. Their next book, De Johannes Passion (St. John Passion explained) was published in 2018.
---
---
Want to know more?
For all your enquiries about Floris Don please contact: Marianne Schönbach.