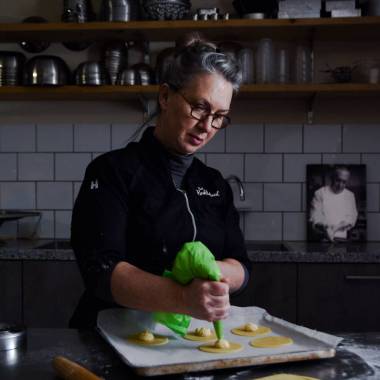 © Aniek Keijsers
Manuela van der Heijden was born in a baker's family, both her father and her grandfather were bakers. Encouraged by her father, Manuela decided to participate in the popular television show Heel Holland Bakt in 2016. It turned out to be oen of the best decisions in her life. Manuela now focusses all her time and energy on baking. She is founder and owner of Het Baklokaal in Roosendaal, where she gives workshops on baking for every level.
Manuela is working on a cookbook in which she shares the crafty knowledge and passion of her family, combines with modern baking techniques.
See also: Baklokaal.nl/
---
---
Want to know more?
For all your enquiries about Manuela van der Heijden please contact: Diana Gvozden.