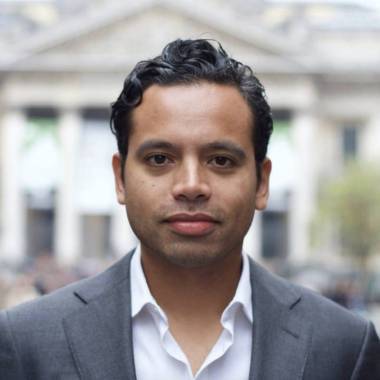 © Johan Roomtaart
Maurice Seleky (Utrecht, 1982) graduated in Dutch Law from the University of Amsterdam, and obtained an associate degree at the Dutch Film and Television Academy. He also attended the BKB Academy, a renowned series of master classes on political campaigns and media strategy.
Although trained as a lawyer, Seleky opted for a career in the creative industry. He worked as a PR manager at various companies, and was a partner at Novel Creative Consultancy. Since 2017 he is the Head of Marketing & Communication at Pakhuis de Zwijger, an independent platform for innovation and creation in Amsterdam. He also regularly presents a variety of programs.
In 2010 Seleky published his debut novel, Ego Faber, at Ambo|Anthos Publishers. It was awarded the BoArte Culture Prize in 2011. As a founder of Nieuwe Letteren, the foundation behind the annual Young Writers' Night, he has offered dozens of young writers a platform. In October 2017 Ambo|Anthos published his second novel: A Tragedy in New York.
See also: Mauriceseleky.nl/
---
---
Want to know more?
For all your enquiries about Maurice Seleky please contact: Diana Gvozden.