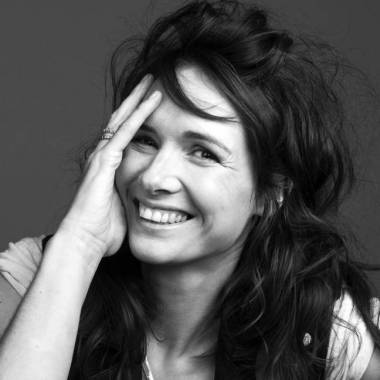 © Klaas Jan Kliphuis
Sarah Mathilde Domogala is best to describe as an original thinker, with a critical view on modern life. Sarah started making skateboard films and music videos in high school, and went on to pursue a degree in journalism and art history. She is known for her acclaimed documentary All We Ever Wanted (100% Halal, VPRO, 2010), a stunning visual film that has struck a nerve and has been embraced by many millennials as the film of their generation.
After three successful documentaries she returned to her first love: writing. She writes culture critical essays, a blog and is working on a film script. All her stories look under the surface of hectic modern life, searching for what makes us truly tick. In January 2018 her debut was published by Nieuw Amsterdam: The Art of Disappearing, a very personal and honest memoir about how a burn-out has radically changed her and her perspective on life itself.
Sarah divides her time between Amsterdam and the French Pyrenees, and is married to director Tomas Kaan, with whom she has a son and a daughter.
See also: Sarahdomogala.com/
---
---
---
Want to know more?
For all your enquiries about Sarah Mathilde Domogala please contact: Marianne Schönbach.